http://www.indelicates.com/album4launch/

CLASS IS THE FIRST VIDEO TO BE RELEASED FROM THE NEW INDELICATES ALBUM:
"DISEASES OF ENGLAND"
WHICH WILL BE RELEASED IN THREE PARTS, STARTING OCTOBER 2012.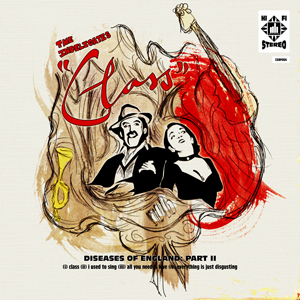 WE WILL RELEASE THE SECOND VIDEO, "I USED TO SING" AND START TAKING PRE-ORDERS FOR AMAZING ALBUM PACKAGES IN ONE WEEK'S TIME.
WE'LL BE DOING SOMETHING SIMILAR TO A KICKSTARTER, BUT WE WILL BE PROCESSING EVERYTHING OURSELVES AND THERE WILL BE NO 'PAYMENT ON REACHING TARGET' STUFF – WE'RE GOING TO GUARANTEE EVERY ORDER AND MAKE A LOT OF BEAUTIFUL THINGS ANYWAY – BECAUSE WE'RE ANNOYING LIKE THAT.
Watch this in a fancy cinema, catch up on old videos and read more about how you can help here:
http://www.indelicates.com/album4launch/
Tags:
becoming batman
,
class
,
diseases of england
,
indelicates
,
part II
,
releases
,
videos
Posted in
Uncategorized
|
1 Comment »